4-star Hotel
on the seaside promenade
Private beach
On the beach facing the hotel with umbrella and sunbeds always included in the price and the exclusive feature of having lunch on the beach.
Climatised swimming pool
With its own sunbathing area and waterfalls. Chill out in the Jacuzzi, or treat yourself with a massage.
Panoramic Restaurant
Air-conditioned, with rich buffets of small starters, fresh vegetables, hot side dishes, cheeses, fruit, desserts and ice cream, at lunch and dinner. Hearty buffets of croissants and homemade cakes at breakfast. The chef is available for customised menus (vegetarian, coeliac, diabetic, etc.)… and for all mums!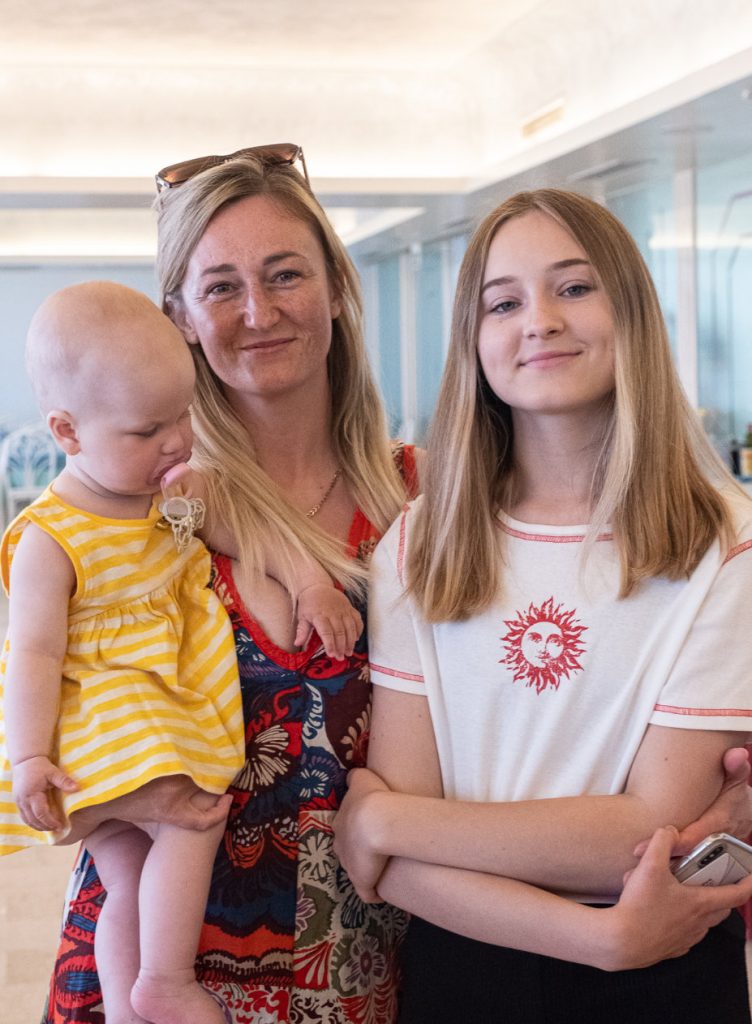 Designed by Royal, for a carefree, top-quality holiday! Quality in the assortment of drinks included in the meals, in the catering and beach facilities.
And finally us, with our enduring, great passion, the one that has distinguished us for three generations and continues in the footsteps of tradition: the satisfaction of our guests!
An enviable location right on the seafront.
Directly facing the beach of Valverde – Cesenatico, in the quietest and greenest area of our small and hospitable town. All 82 rooms with balcony, air conditioning, telephone, safe, hairdryer, TV-LCD.
With games, dance evenings, theme nights or just pure relaxation.
Private parking spaces
The safety of your car in one of our two private and free parking lots
The Belvedere terrace
On the 6th floor with a stunning view of San Marino is equipped with sunbeds.
With our "ClubCard" and "WelcomeCard" we grant you special conditions