Cesenatico
Cesenatico is the seaside resort in Emilia Romagna where fishing and tourism, tradition and modern wellness, combine in a real interchange between present and future.
An ancient sea port, of fishermen, of trade.
Even today, the soul of city life is along the harbour, where fishing boats dock and restaurants, famous for their seafood cuisine, overlook.
In the canal harbour, designed by Leonardo da Vinci, you can admire the Maritime Museum, an almost unique and impressive collection of ancient boats, whose colourful sails and hulls tell of centuries of fishing and maritime trade.
And then…. the beaches, the Levante Park, the seaside gardens, the sports facilities, the fish market.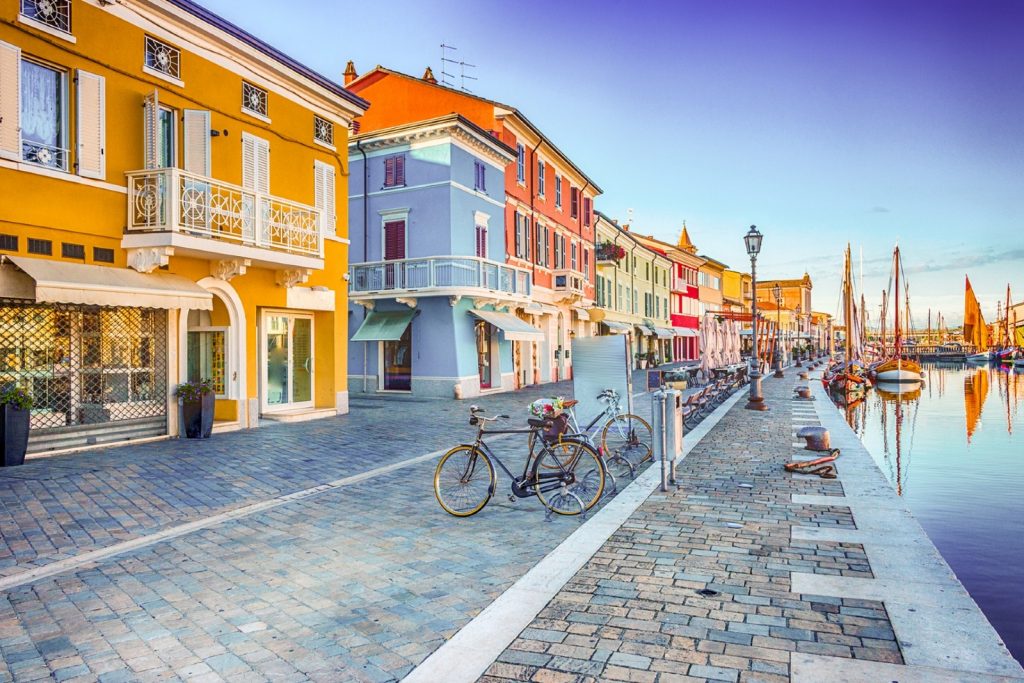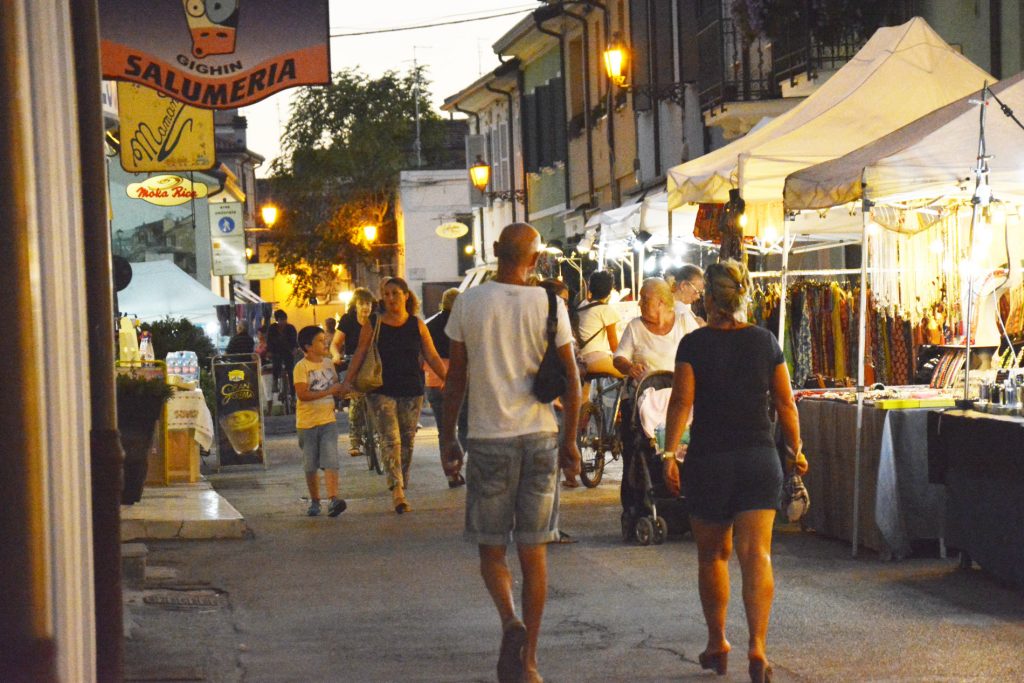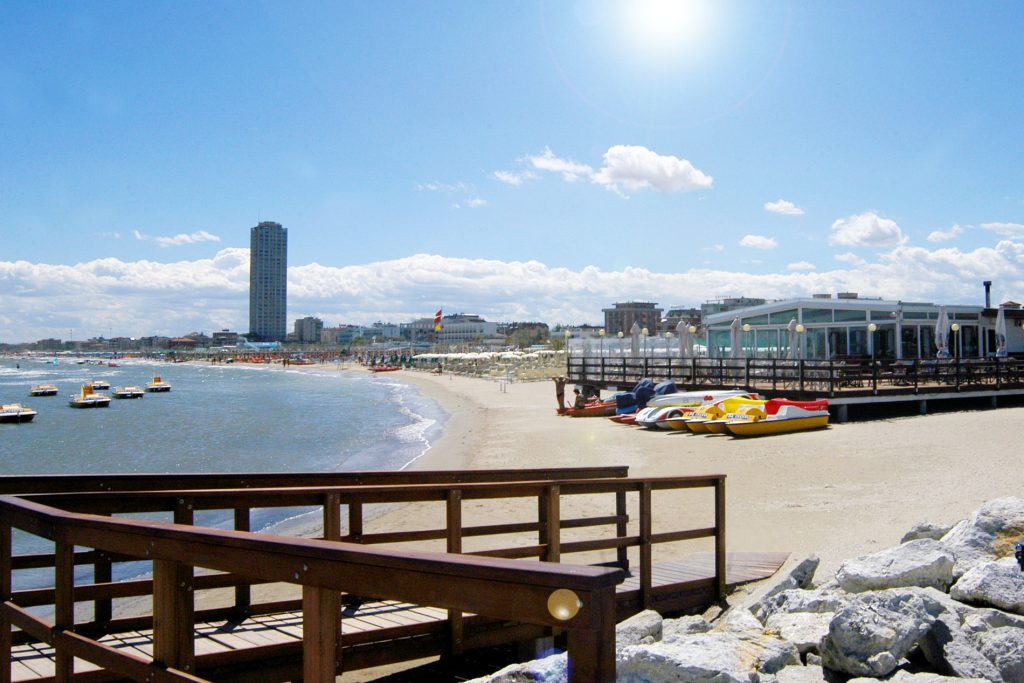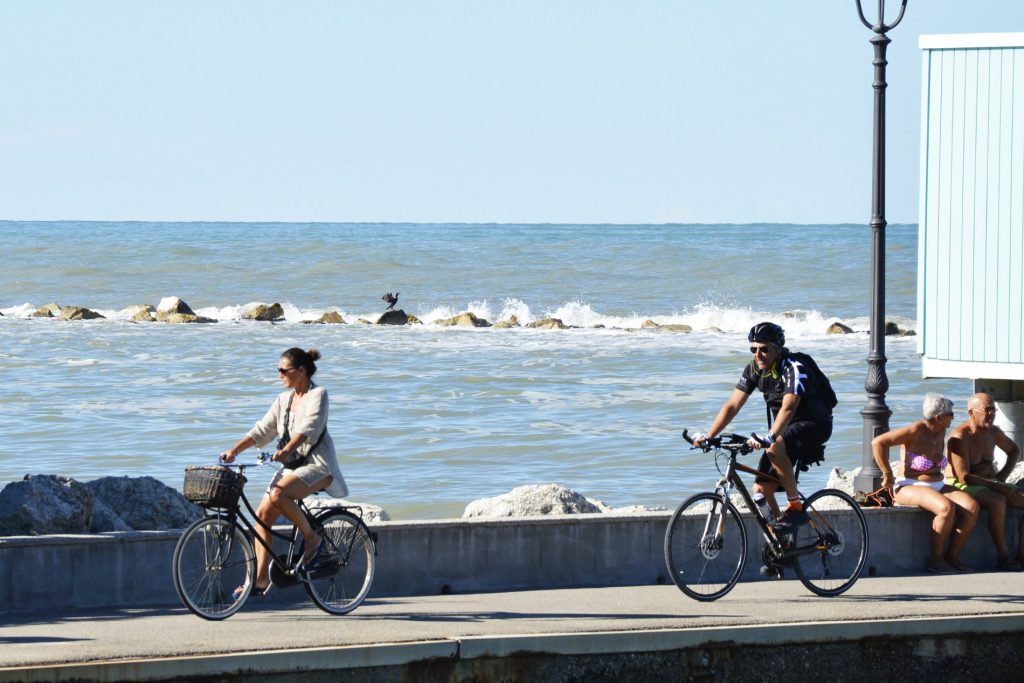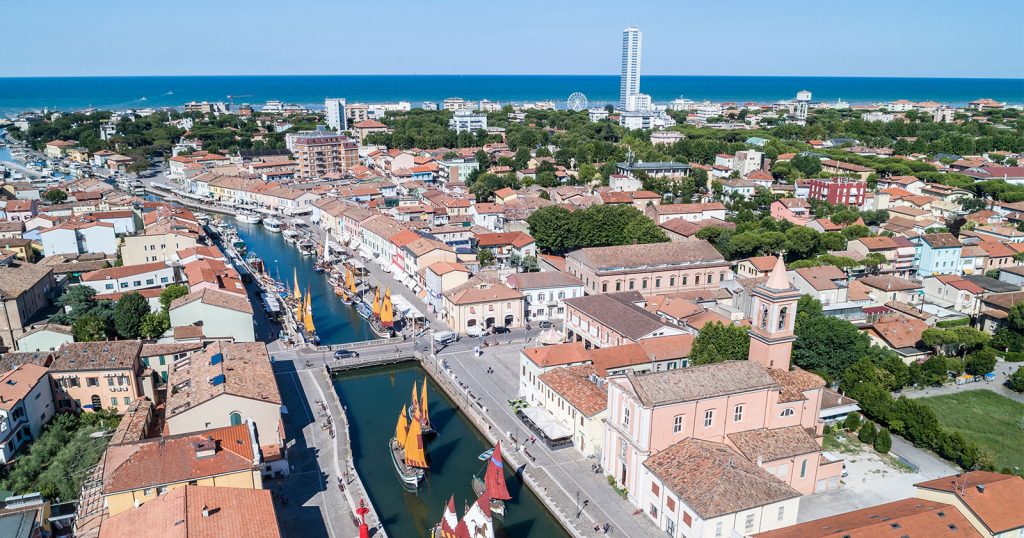 The Levante park, just a few metres from the Hotel Royal, is the actual green lung of Cesenatico (34.82 hectares). In addition to an extensive lawn area, there are trees and shrubs of various species. Inside there are two small lakes with fauna (royal swans, ducks and moorhens), two children's play areas, a dog area, picnic areas, toilets and a summer bar. The entire park is equipped with trails for cycling or walking.
Nordic Walking can be practised in the large Levante park, just a few metres from the Hotel Royal.
Park facilities:
Play area for children
Exercise trail, where Nordic Walking can also be practised
LIPU protected area with ducks, geese, peacocks and other bird species
Dog area
Various birdwatching stations in the pond